Investors
Board of Directors and Committees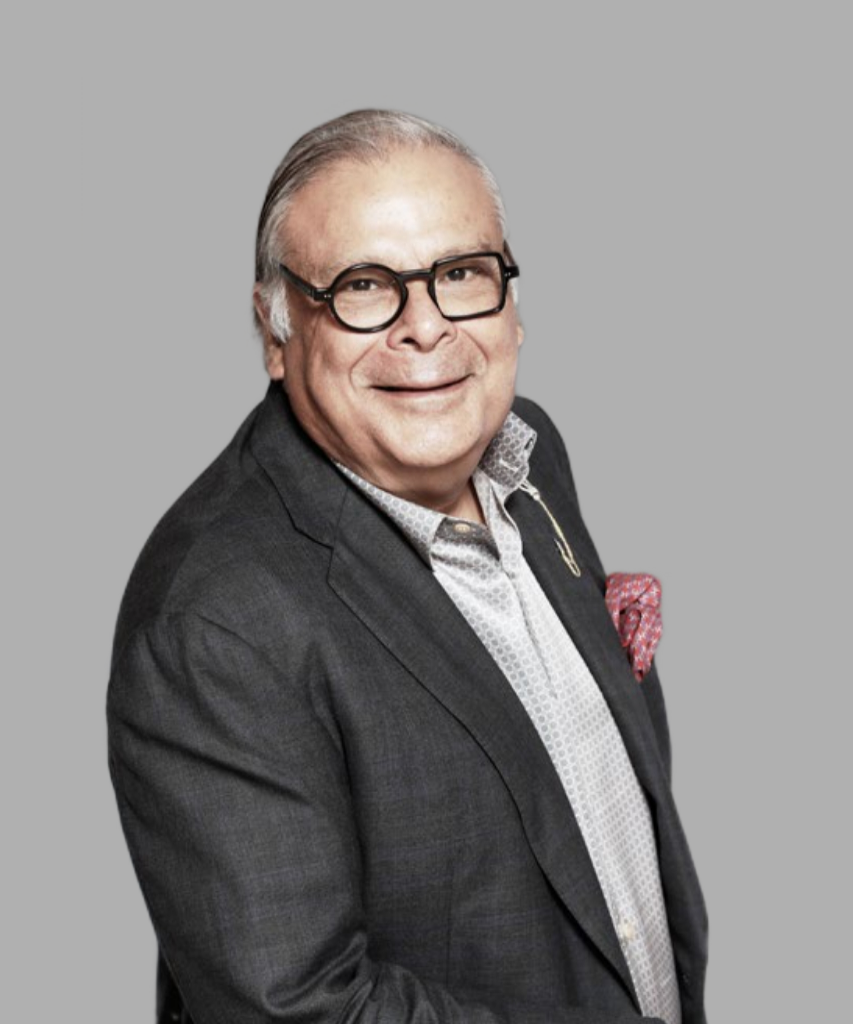 Dr. Deepak Kumar Seth is the Founder and Group Chairman of four renowned apparel manufacturing, sourcing and training groups operating in over 20 countries: PDS Limited, Pearl Global Industries Limited, Lerros Moden GmbH and Pearl Academy of Fashions. Regarded as one of the pioneers of apparel manufacturing in India, he has also created many philanthropic organizations dedicated to community service. An active member of the 'Apparel Export Promotion Council' (AEPC) of India, he held the post of 'Vice Chairman' of the Eastern Region of AEPC for 2 years. He is also an executive member of the 'Apparel Exporters and Manufacturers Association' (AEMA) and was awarded 'Udyog Ratna' Award by the Haryana Government in 2006 for his entrepreneurial skills.
He is an Economics graduate from St. Stephens College, Delhi University and holds an MBA degree from Jamnalal Bajaj Institute of Management Studies, Mumbai, India.
For his incomparable contribution to the field of apparel manufacturing, fashion and society, he was conferred an honorary Doctor of Philosophy degree by the UPES in 2022.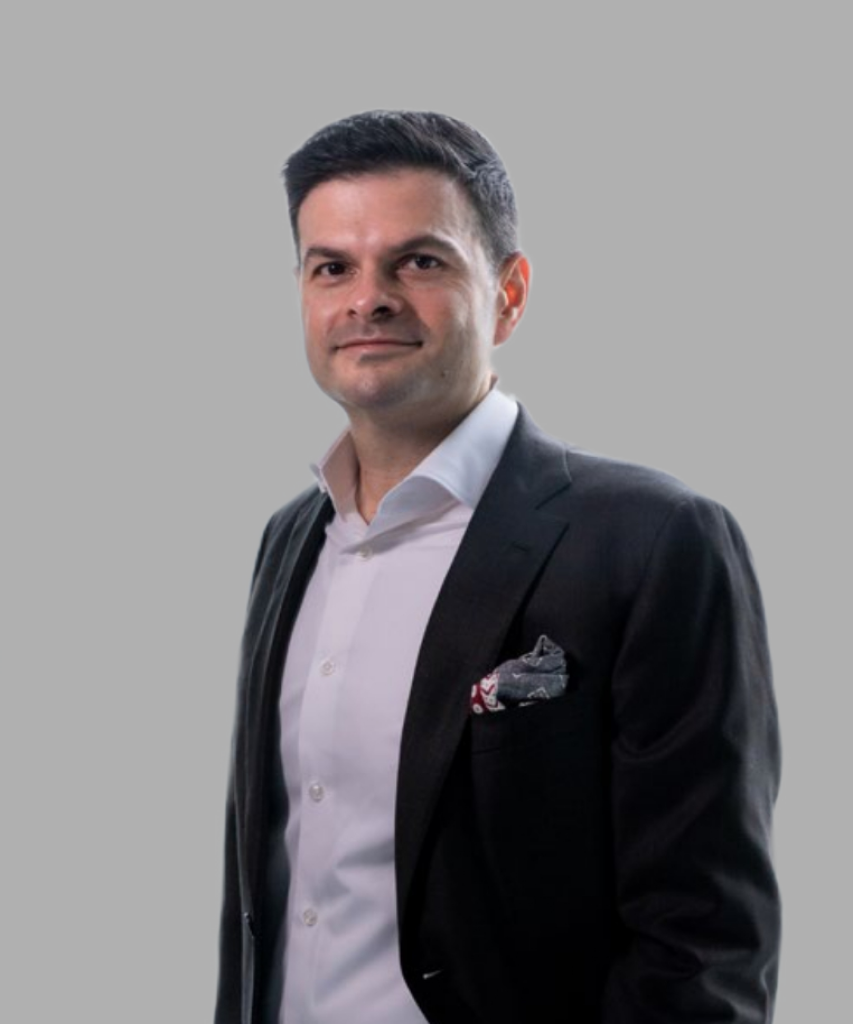 With over 20 years' experience in fashion manufacturing, sourcing, and investment ecosystem, Pallak Seth is a serial entrepreneur, who has built a leading entrepreneurial platform in fashion infrastructure.
After graduating with a Bachelor of Arts (Economics) from Northwestern University in Chicago, Pallak moved to Hong Kong, at the age of 21, and founded an apparel sourcing business with US$200,000 in initial capital and support from his father. Established in 1999, Norwest Industries made US$1 million in profit in its first year. Today the flagship company, PDS Limited is a US$1.2 billion global enterprise, being one of the largest consumer goods design, product development, sourcing, virtual manufacturing, and distribution organization in Asia. Pallak serves as the Vice Chairman of the PDS Group.
PDS operates from a global network of 50+ offices in 22 countries across Europe, North America, Middle East, and Asia. Instead of remaining as an apparel sourcing company, PDS today is a platform business and has transformed into being one of the most favoured designer-manufacturers for some of the world's leading brands and retailers with a strong customer base part of FTSE 100, S&P500 and DAX30. Capitalizing on recent market trends, PDS has also developed several in-house proprietary brands, or undertaken collaborations with celebrities and influencers, along with licensing or acquiring its own brands.
Pallak is passionate about building a robust venture ecosystem with a focus on innovation, sustainability, technology and direct to consumer brands / digital brands. He believes in backing young, bright founders and giving them the benefit of the PDS Platform. This led to the formation of PDS Ventures which is a $50M investment fund with $20M deployed across 55+ start-ups and a few institutional funds.
Pallak is also an alumnus of Harvard Business School, having completed the Executive Program (Ownership/President Management) from HBS.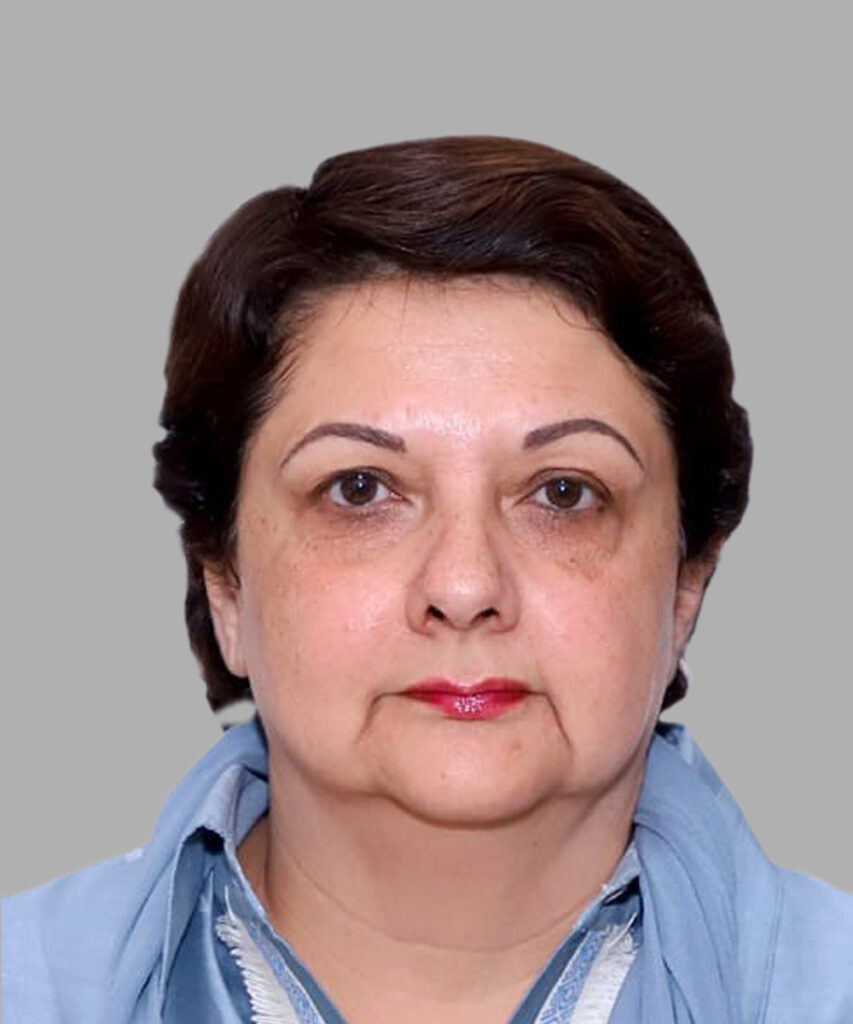 An alumnus of the Pearl Academy of Fashion, Mrs. Payel Seth has been associated with the PDS Group as Promoter Director since incorporation. She has rich experience in the design and retailing of Indian and Western clothing, jewellery and accessories. Her entrepreneurial nature helped in establishing PDS's retail presence across India.She has led the education and Corporate Social Responsibility initiatives of the Group.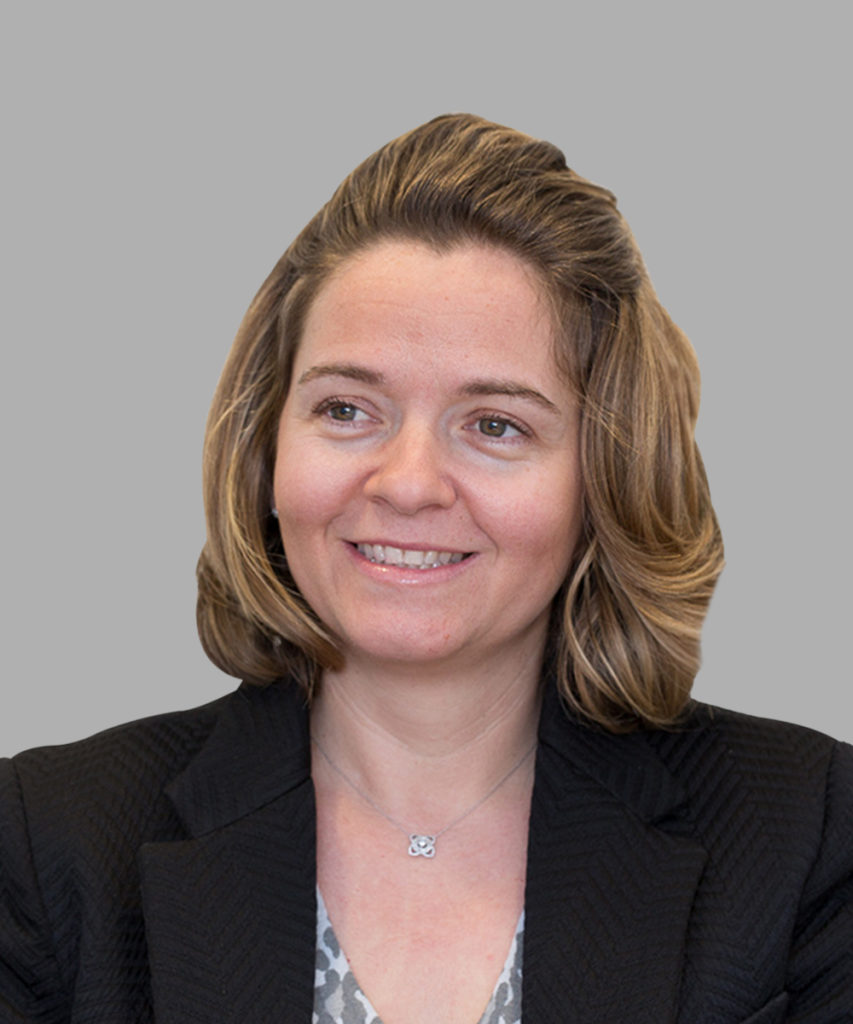 Ms. Yael Gairola is a C-Suite Executive with a track record of scaling, acquiring, and integrating Technology Companies and fashion Start-Ups. Her expertise is in Strategy, Change Management, Turnarounds, Scale-ups, Operations, Commercial, Digital Transformation, Acquisitions, and Post-Merger Integrations.
She is currently an Advisor to a number of digital-native start-ups in the space of sustainable fashion and circular economy. She is also a member of the Board of Directors of Finisterre, A UK-based B-Corp purpose-led outerwear and swimwear brand.
Previously, Yael was the Chief Operating Officer of Pangaia Materials Science, an impact-driven direct-to-consumer company bringing breakthrough innovations and patents into the world through lifestyle products.
Yael was also associated with Coats Digital as Managing Director, Coats PLC as Group Director of Strategy and M&A, and The Boston Consulting Group as Consultant.
Born in Israel, she holds a Bachelor of Laws from Hebrew University Law School (Israel) and Master of Laws from Columbia Law School (New York), and an MBA from INSEAD (Singapore/France).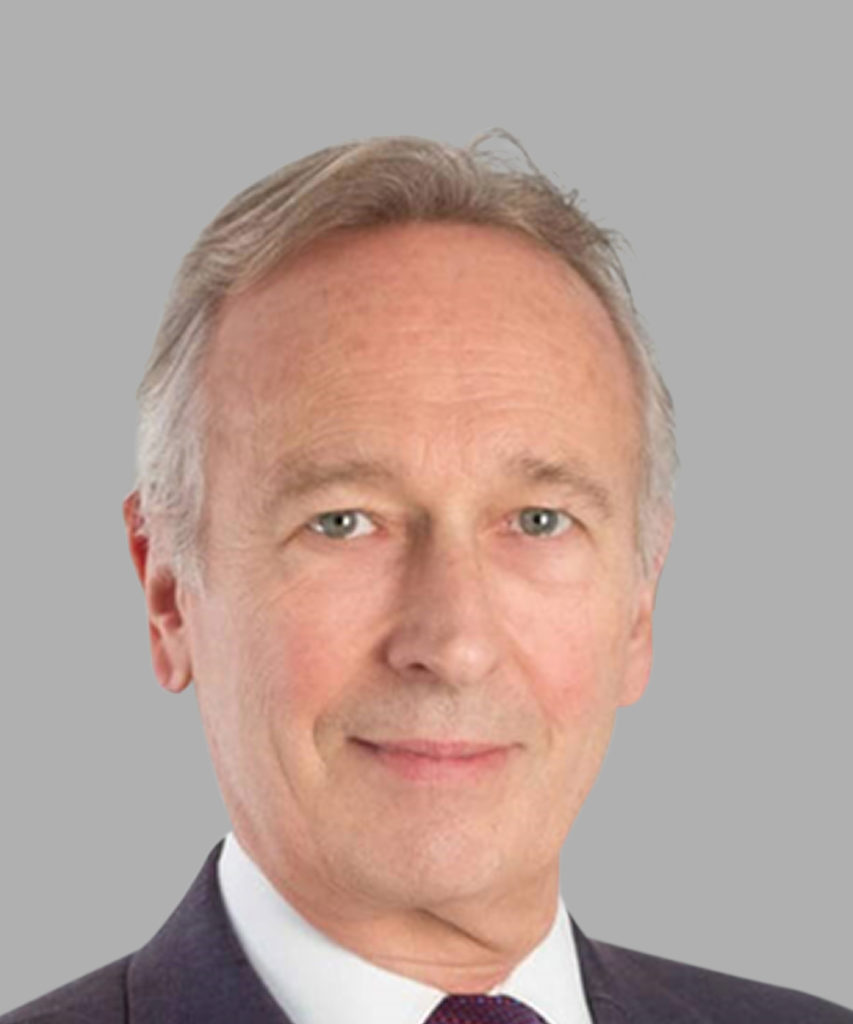 Mr. Mungo Park has over forty years' experience in investment banking/advisory. His industry specialisation is technology innovation and implementation in sustainability, health and information and communication technology. He is presently Chairman of Innovator Capital Limited ("ICL"), a London based investment bank, founded by him in 2003 and focused on sustainable technology innovation and health. He is Official Nominator for Prince William and Katherine's Earthshot Prize and Senior Technology Adviser to the 44 Small Island Developing States. Prior to ICL, he was head of investment banking, globally, at Nomura, for the health and technology sectors. Prior to that he represented 4 American investment banks in London: Alex. Brown, Dillon Read, Wertheim and Cowen & Co. He launched the Gartner Group in Europe in 1981.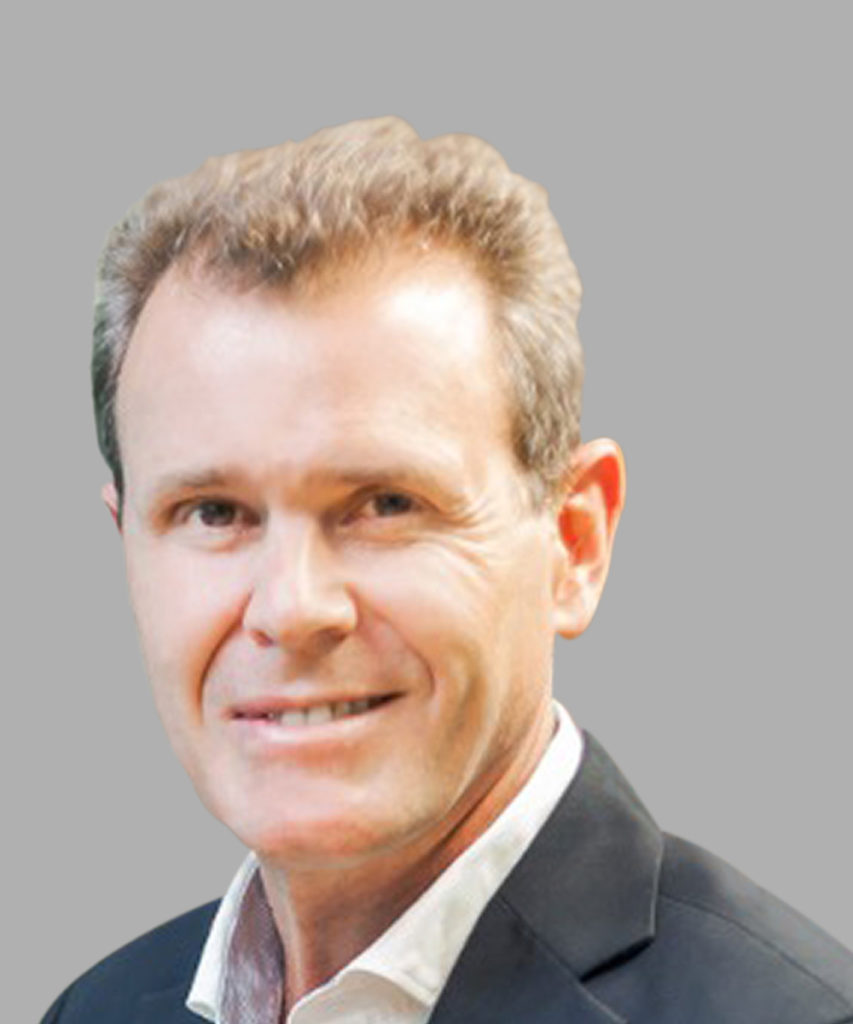 Mr. Robert Sinclair was President Supply Chain of Global Brands Group (Part of Fung Holdings Limited Group). It is one of the world's leading branded fashion accessories, footwear, and apparel companies with wholesales of $2.2 billion.
Prior to joining GBG, January 2016 until September of 2018, he was responsible for overseeing one of four business units within the newly restructured entity of Li & Fung Trading i.e., LFS SCS3 - a US$4.9 billion (FOB) business with 40 plus customers located in Asia, Latin America, North America, and Europe.
Before taking on the role as President of LFS SCS3, he was the Chief Operating Officer for Li & Fung Sourcing from April 2013 to April 2016 where he oversaw Sourcing Operations (Offshore Sourcing offices globally), Business Development and Strategy for Li & Fung's agency business concerning apparel, footwear, and hard/soft goods. In July of 2011, he joined Li & Fung Sourcing as an Executive VP responsible for the Sports and Lifestyle business unit, overseeing key customers such as Tommy Hilfiger, Calvin Klein Jeans, Timberland, DKNY Jeans, and several other accounts, totalling US$1.4 billion at FOB.
Prior to this, he worked overseeing Sourcing responsibilities at VF Corporation and Global VP - Product Development at Ralph Lauren. He also founded a Hong Kong-based agency KOMPASS in 2002. It provides a design driven, value-added services to clients.
He is a founding member and current Chairman of GAFTI (Global Apparel and Footwear Initiative). He is also an active member of the American Chamber of Commerce in Hong Kong and served as an advisor to the Asia Industry Advisory Network for the College of Textiles, North Carolina State University.
Born and raised in Canada, Ottawa, Robert holds a Bachelor of Arts Degree in Political Science from the University of Carleton, Ottawa, Canada and has lived and worked in Hong Kong, Singapore, and New York.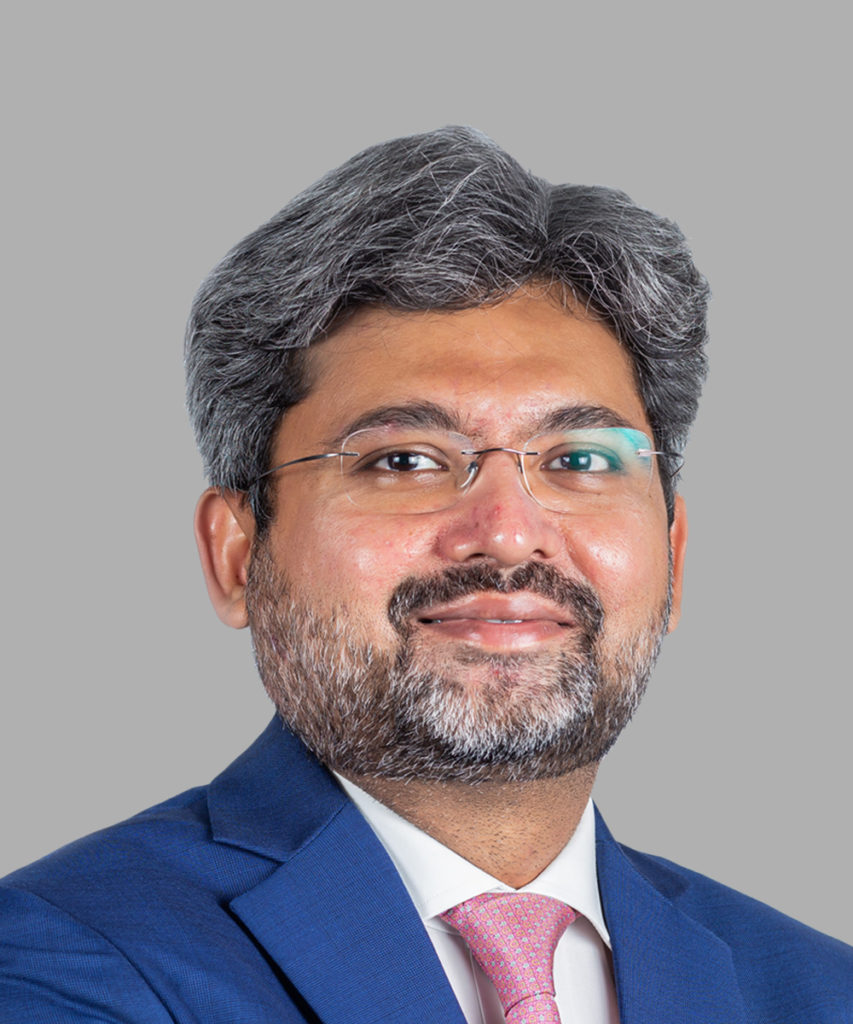 Nishant Parikh is a Partner at Trilegal and serves on the firm's management committee. He has extensive 20 years of experience in the areas of corporate mergers and acquisitions, restructurings, equity and mezzanine investments, and contentious situations. He is widely acknowledged for his prowess in resolving complex matters, and advising on corporate transformations and strategic outcomes.
Mr. Parikh has worked on varied matters, including takeovers and buyouts, takeover defense, strategic combinations, restructuring of distressed businesses, structuring financial solutions, and business-critical corporate litigations and arbitrations. He regularly advises corporates and corporate boards, private equity funds, business groups, alternative investment managers, financial institutions, and banks. He also advises businesses on reputational risks, and government and regulatory investigations and actions.
Mr. Parikh holds the degree of BA LLB (Hons.) from the National Law School of India University. Mr. Parikh Ranked in the Chambers and Partners Asia Pacific Guide 2020-22, for restructuring, PE, and corporate M&A and appears in IBLJ A-List of India's Top 100 lawyers.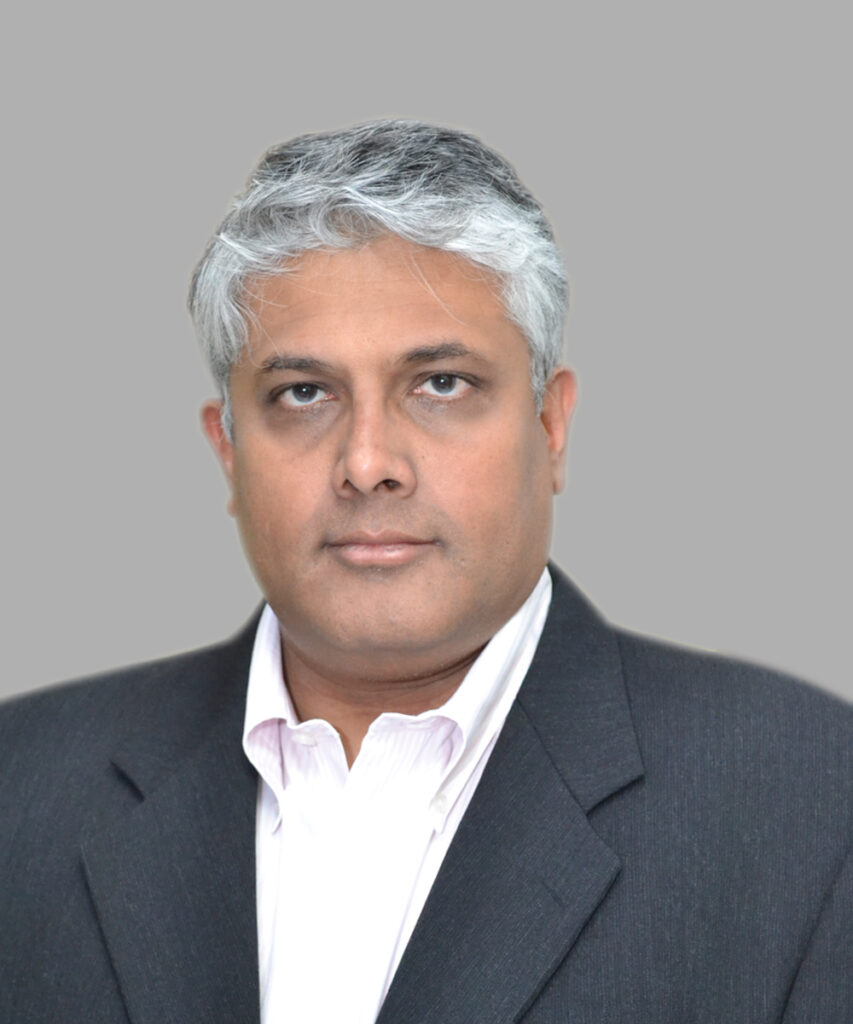 Mr. Parth Gandhi is a senior investment professional with significant experience in India for over two decades. Previously, Mr. Gandhi was a Senior Partner and Managing Director at Apollo Global Managements, India joint venture with ICICI - AION. Mr. Gandhi serves on the International Advisory Board for Michigan State University, is a charter member of TiE Global (The Indus Entrepreneurs) and an active member of The Explorers Club and ASSOCHAM (The Associated Chambers of Commerce and Industry of India). In his previous roles, Mr. Gandhi was a Managing Director at Navigator Capital Advisors Limited and prior to that was a Consultant with Ernst and Young.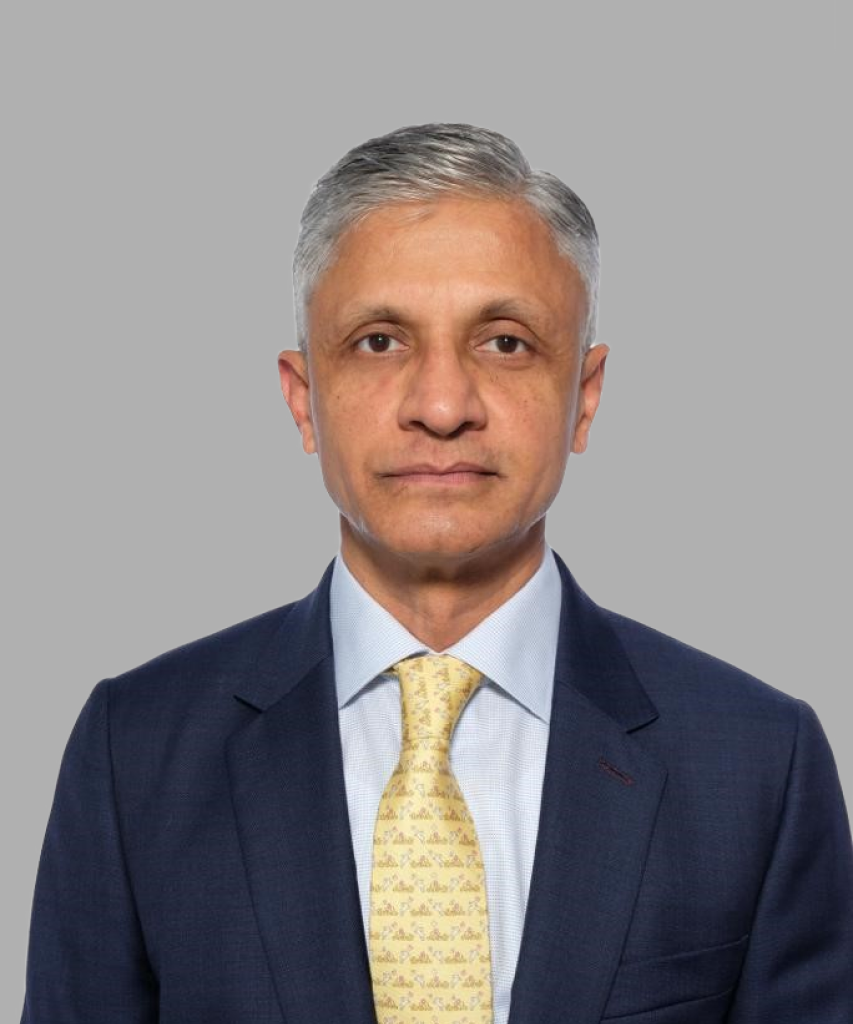 BG Srinivas has been a Global Business Executive with a vast experience of more than three decades. He has exhibited leadership roles across multiple markets in US, Asia, and Europe. Previously Srinivas was the Executive and Group Managing Director of PCCW. He has been on the panel of judges for the European Business Awards (EBA) for three consecutive years and a speaker at World Economic Forum and academic institutions such as INSEAD.
In his previous roles, Srinivas has served as a President and Whole-time Director of Infosys Limited, and leadership roles at ABB Ltd.
He has served on boards of several public listed companies as executive director and has also been Chairman of subsidiaries at Infosys and PCCW.
Srinivas' global expertise in strategy, operations, and market development makes him a vital addition to our board.
Sl. No.
Name of the Committee
Members of Committee
1
Audit Committee
1. Ms. Yael Gairola – Chairperson
2. Dr. Deepak Seth
3. Mr. Nishant Parikh
4. Mr. Mungo Park
2
Stakeholders' Relationship Committee
1. Mr. Parth Gandhi – Chairman
2. Mr. Robert Sinclair
3. Dr. Deepak Seth
3
Nomination and Remuneration Committee
1. Mr. Robert Sinclair – Chairman
2. Ms. Yael Gairola
3. Dr. Deepak Seth
4
Risk Management Committee
1. Mr. Nishant Parikh – Chairman
2. Mr. Parth Gandhi
3. Dr. Deepak Seth
4. Mr. Pallak Seth
5. Mr. Sanjay Jain – CEO
6. Mr. Rahul Ahuja – CFO
7. Mr. Suresh Punjabi – Internal Auditor
5
Corporate Social Responsibility Committee
1. Mr. Mungo Park – Chairman
2. Mr. Pallak Seth
3. Mr. Parth Gandhi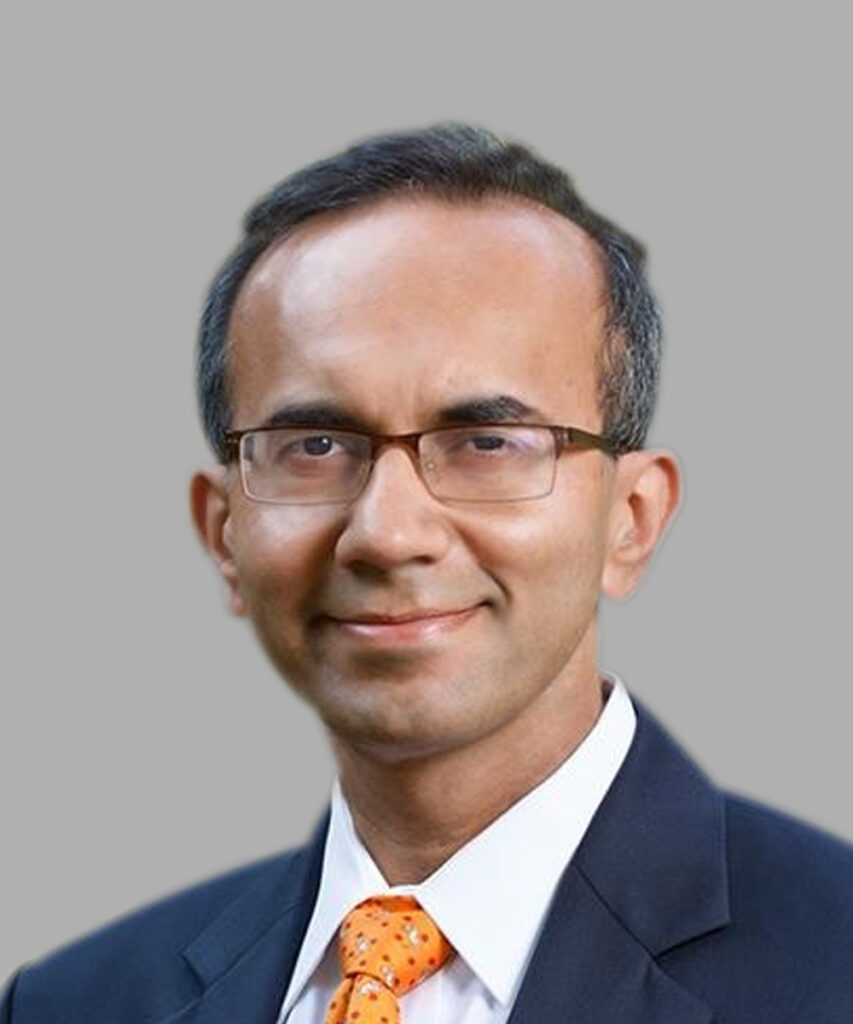 Tarun Khanna is the Jorge Paulo Lemann Professor at the Harvard Business School. For over two decades, he has studied entrepreneurship as a means to social and economic development in emerging markets. At HBS since 1993, after obtaining degrees from Princeton and Harvard, he has taught courses on strategy, corporate governance and international business to MBA and Ph.D. students and senior executives.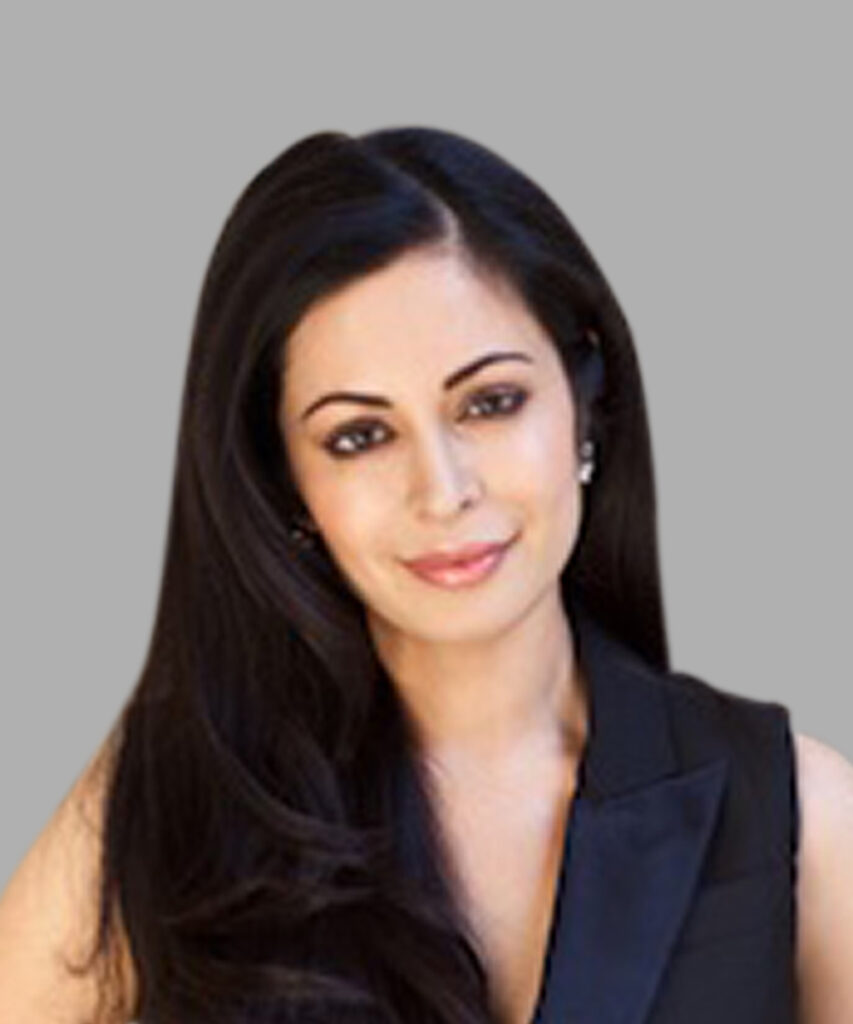 Faiza Seth, along with her husband, Pallak Seth in 1998, co-founded PDS Multinational, a global supply chain management conglomerate managing the supply chain of major retailers and brands around the world in various consumer goods including apparel, home and beauty products.
She began her career co-founding the international apparel manufacturing and trading business, Norwest Industries Ltd., the first PDS Multinational business. From there she worked in the Equity Capital Markets group at Lehman Brothers in Hong Kong. In 2007 Faiza founded Casa Forma Limited, a London-based architectural and interior design company specialising in creating bespoke luxury turnkey interior design. Faiza founded Soham For Kids in 2010, an international charitable foundation focused on educational initiatives in India and Bangladesh. Faiza's most recent venture is Avantguard, a smart fashion start up that designs and manufactures uber luxe sustainable apparel/accessories.
Faiza received her bachelor's degree in economics from the Weinberg College of Arts and Sciences and her MBA in 2006 from the Graduate School of Business at Stanford University.
Faiza holds various board and trustee positions including Vice Chairperson of the Northwestern University's International Campaign Committee (ICC), Board of Directors Member Northwestern Alumni Association (NAA), Board of Directors Member Northwestern College of Arts and Sciences Board of Visitors, Trustee on the Northwestern UK Foundation, Co Chair of the Committee for External Relations Stanford University Graduate School of Business.